SUSTAINABLE MANAGEMENT OF OUR FOREST (SFM)
Gunung Seraya, as a committed member of the timber industry, has a strong interest to ensure timber continues to be a renewable resource. As a family oriented business, it recognises its future is inextricably tied to the sustainability of the forest resources.
In policy, Gunung Seraya adheres to a strict diet of purchasing supplies from legal sources only. We refrain purchasing from controversial sources and regions.
In action, as from 2004/5 it imposed a requirement on all local suppliers to produce copies of removal passes corresponding to the timber supplied. Removal passes evidence legal extractions as well as payments of royalty and taxes. As at 2006/7, over 75% of our local purchases are accompanied by copy removal passes. As a work in progress, this should increase year to year.
Further, inspections of local mills are conducted periodically, for logs with tags from Forestry and other documentation as proof of legal sources.
Gunung Seraya was certified under the MTCC scheme (Chain of Custody COC-029) in 2002/3 and strongly supports the scheme and as at 2006/7, is exporting MTCC certified timber to UK and Australia.
In 2005 Gunung Seraya joined the Regional Working Group which is working for the FSC National Initiative in Malaysia.
Gunung Seraya continues to participate in seminar and meetings in relation to sustainable forest management. Recently in 2006/7 Gunung Seraya participated in informal discussions and meetings in relation to the FLEGT VPA (Voluntary Partnership Agreements) concerning Malaysia.
Gunung Seraya hopes that all parties involved from suppliers, processors, purchasers and consumers will consciously demonstrate their interest in sustainable forest management by a preference for certified timber products.
MALAYSIAN TIMBER CERTIFICATION COUNCIL (MTCC)
MTCC is an independent non-profit organization created to establish a voluntary Timber Certification Scheme through third party independent assessors. The governing Board of Trustees comprising representatives from the industry, academic research institutions, non-governmental organizations (NGOs) and governmental agencies determine the policies and direction of MTCC.
MTCC as of 2006/7 is working towards FSC (Forest Stewardship Council - www.fsc.org) compatible standards and is also seeking dual recognition from PEFC (Programme for the Endorsement of Forest Certification – www.pefc.org).
Further updates and information of this scheme can be obtained from www.mtcc.com.my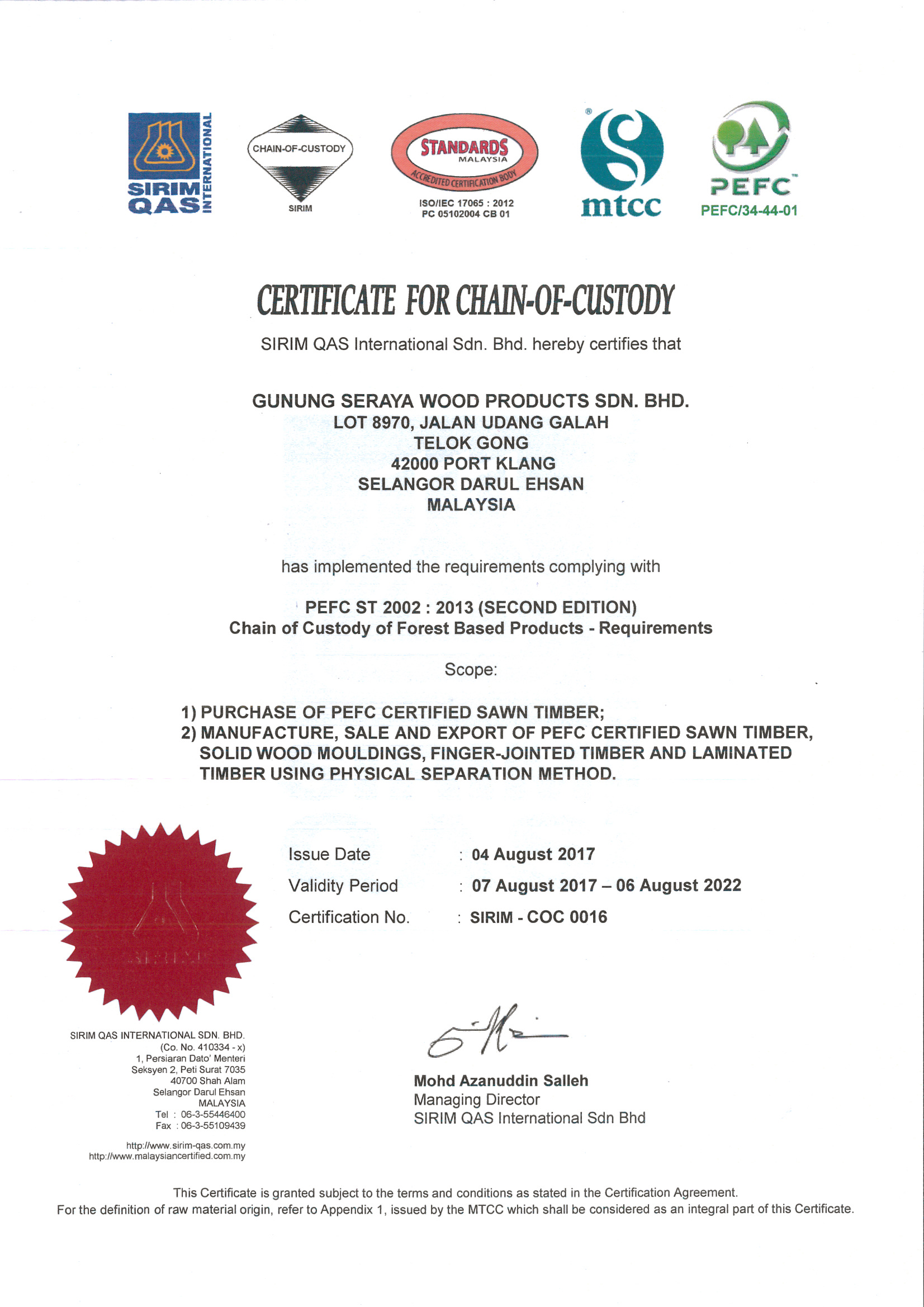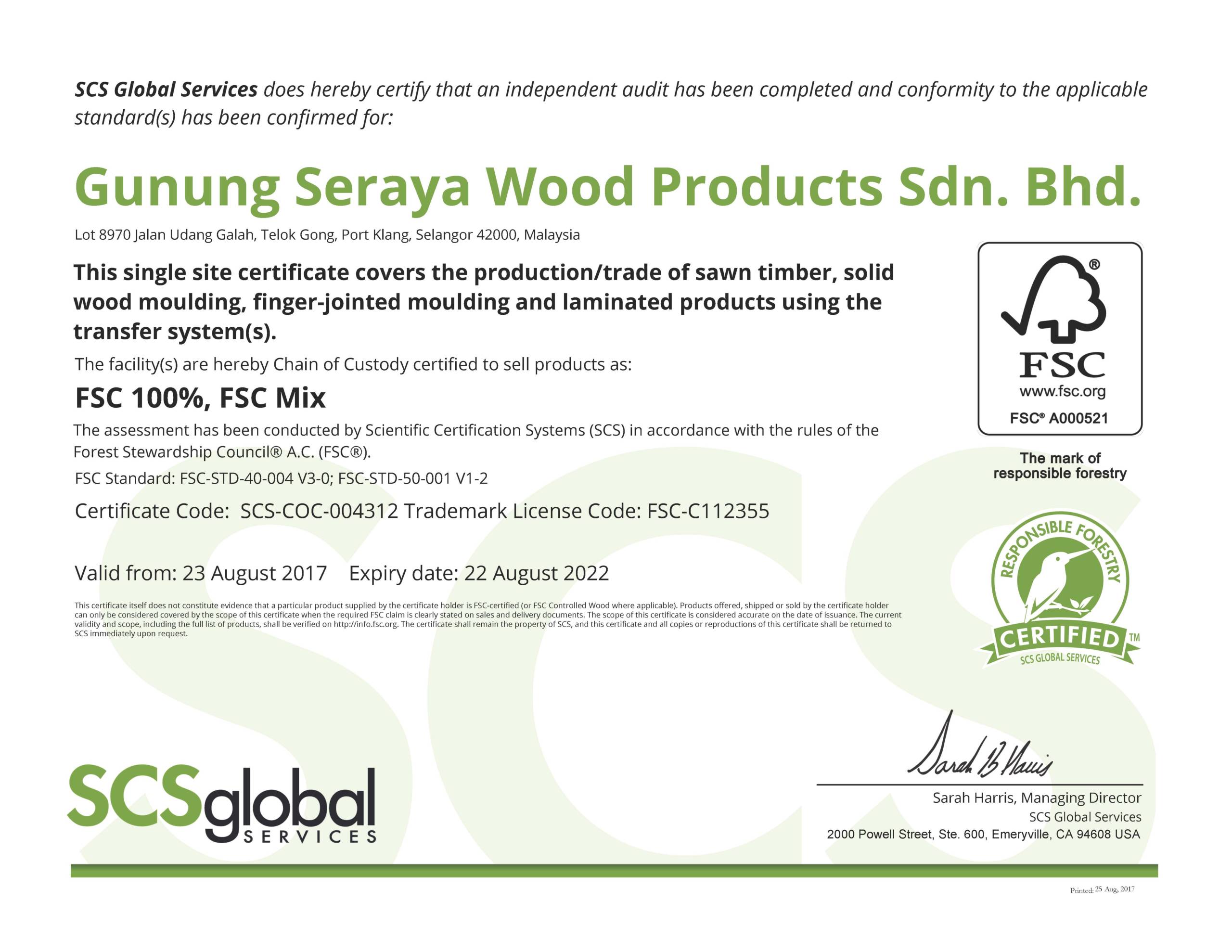 GUNUNG SERAYA WOOD PRODUCTS
SINCE 1972
GUNUNG SERAYA WOOD PRODUCTS

SINCE 1972