Quality Assurance
Every product that leaves Gunung Seraya Wood will go through the most stringent quality control to ensure the highest standards.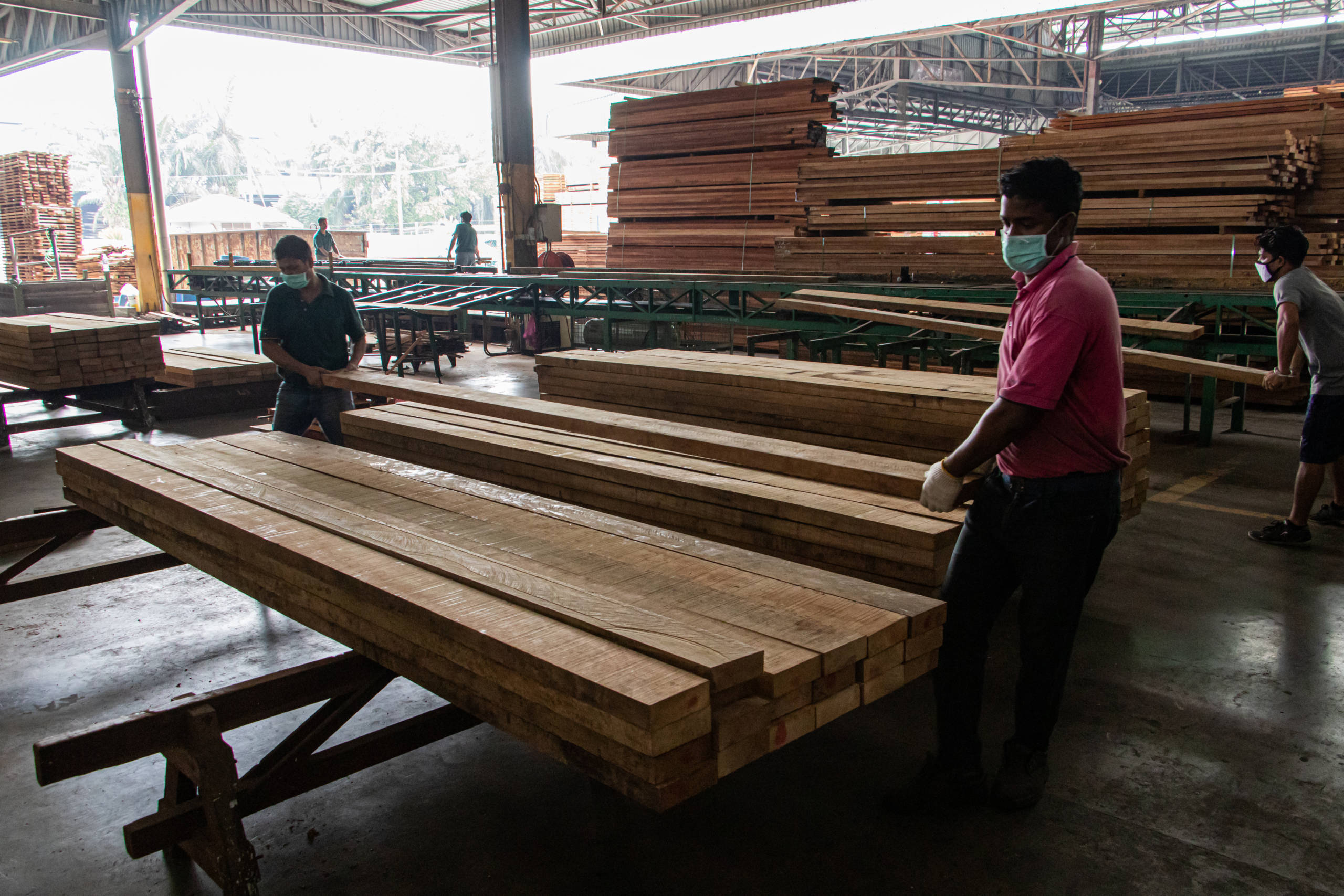 1. Procurement of Raw Material
It is our policy to procure all Raw Materials from legal and responsibly managed sources.

We are also a Chain of Custody certificate holder Independently assessed and certified under the Malaysian Timber Certification Council.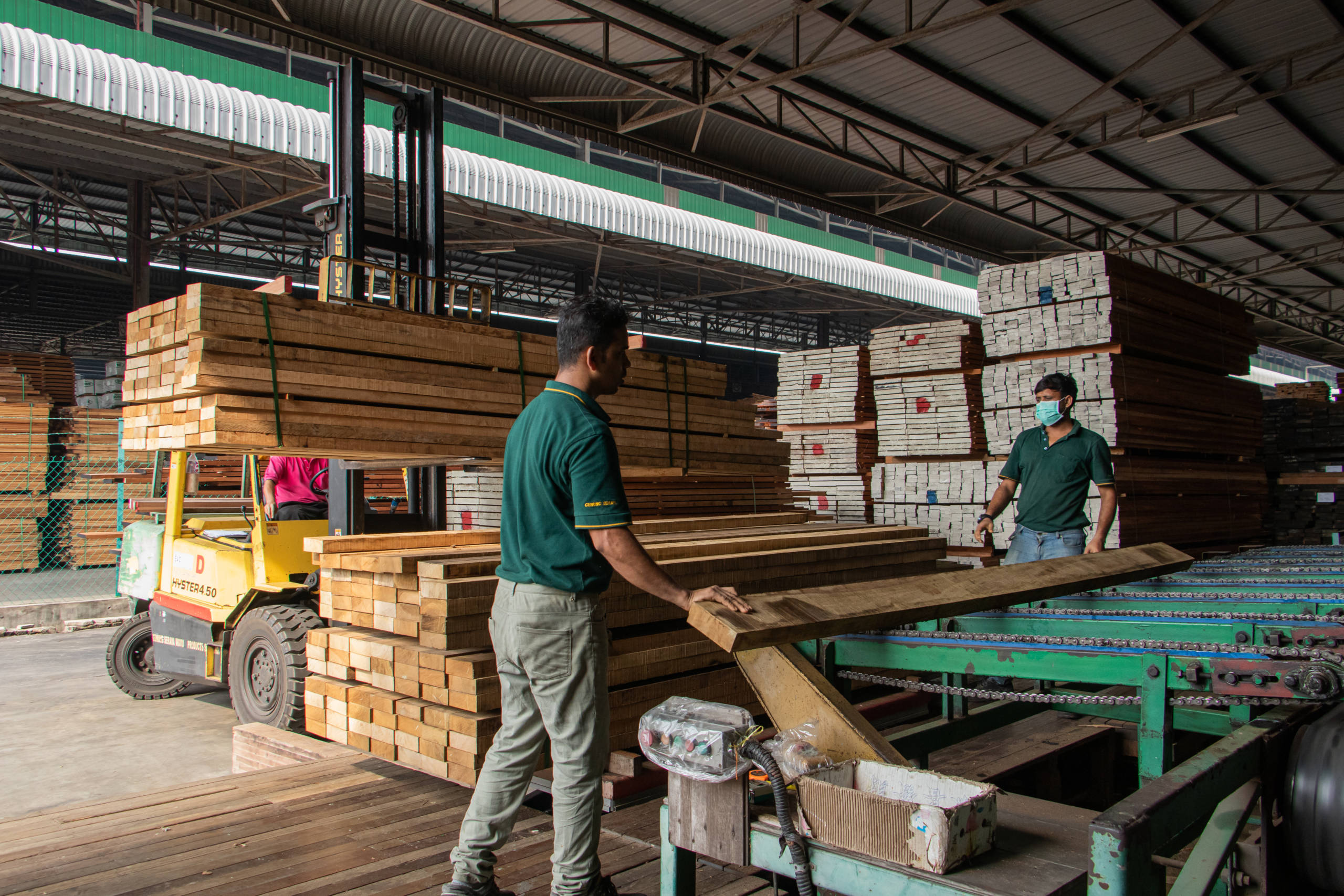 2. Quality Control of Raw Material
All Raw Materials must undergo a strict quality inspection and control at standards above that prescribed by the Malaysian Grading Rules.
This process will vet out all defects apparent from the surface of the sawn timber.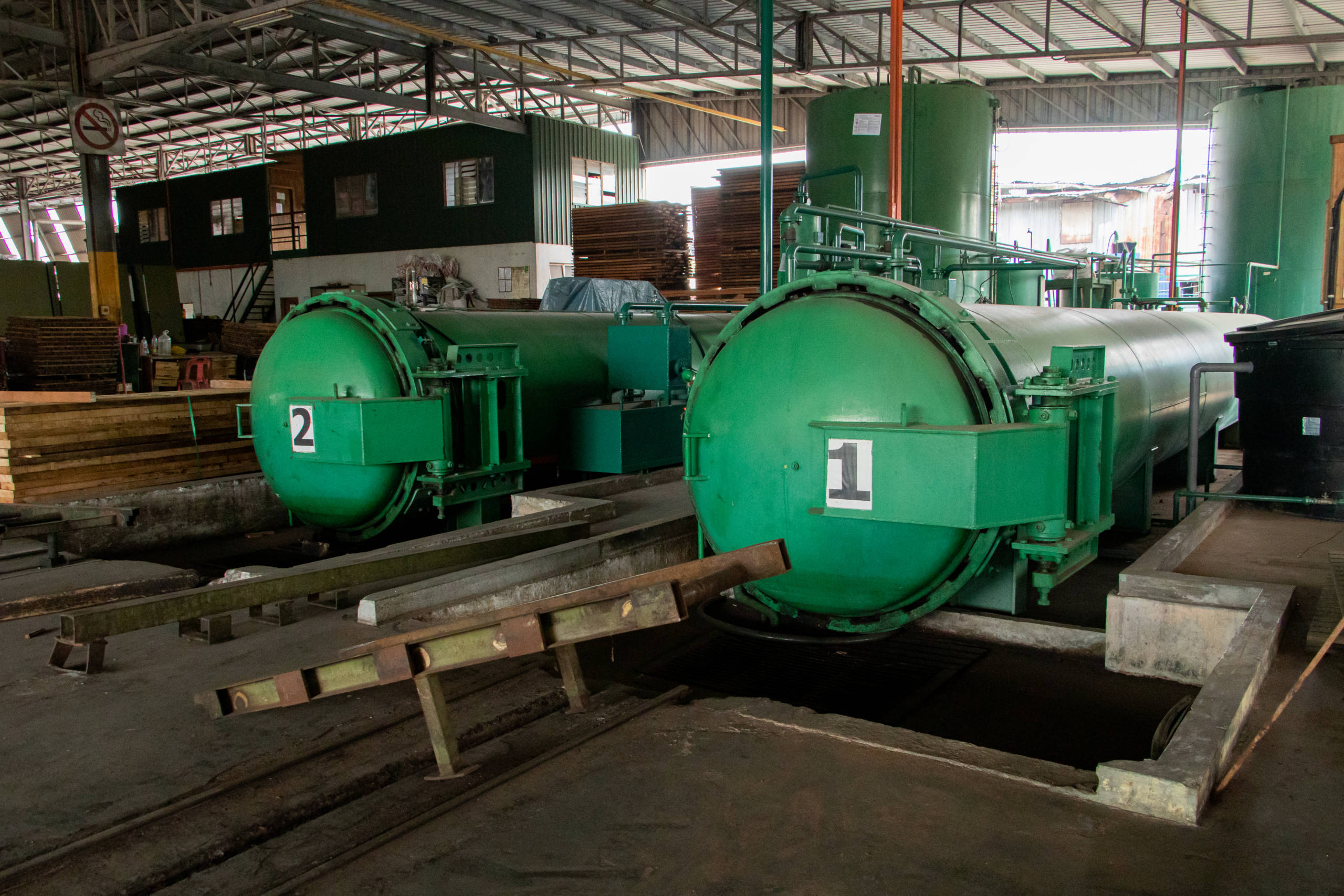 3. Kiln Drying & Treatment
After the quality inspection, the timber will undertake seasoning and/or kiln drying and where necessary, treatment with timber preservatives.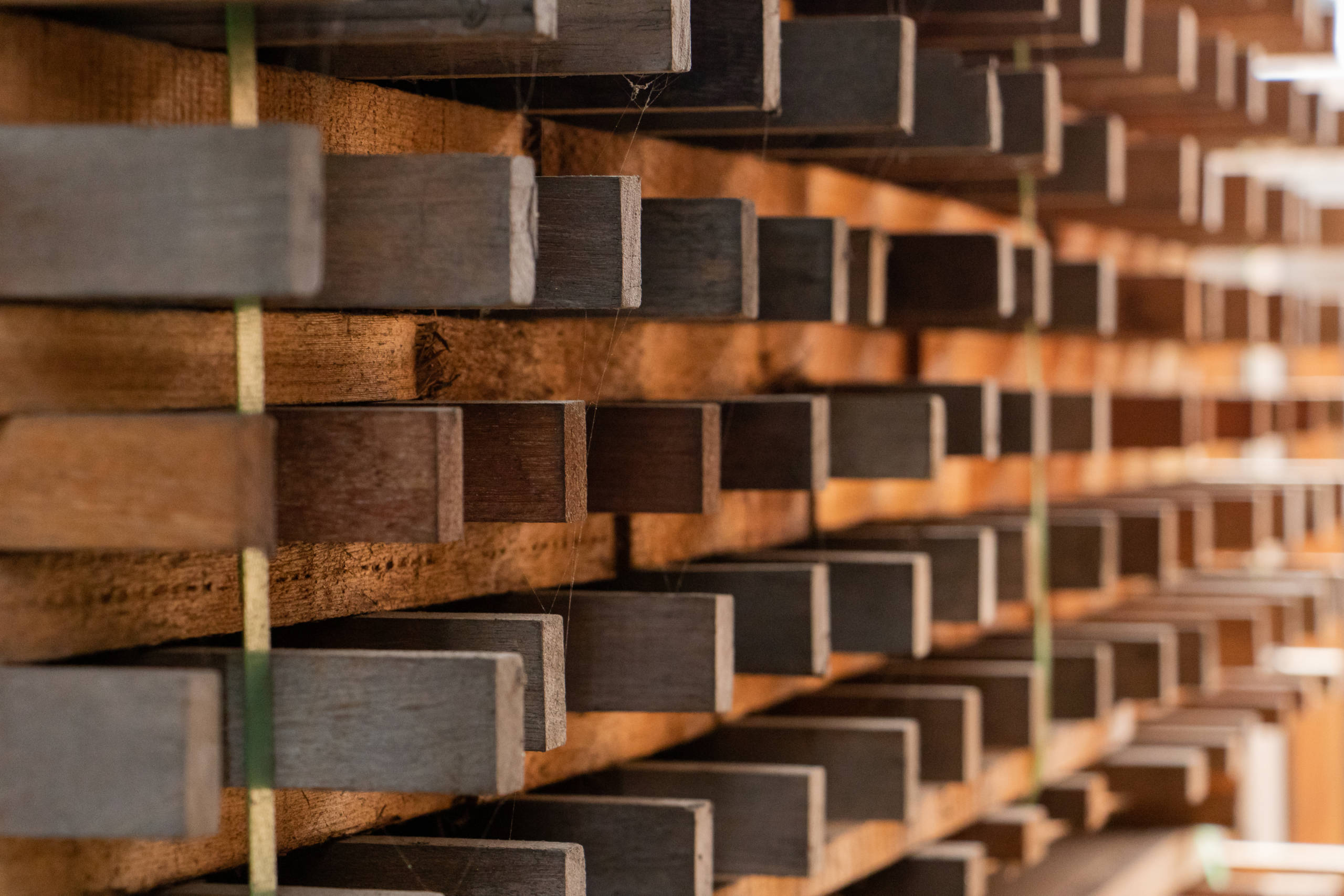 4. Quality Control After Drying
After the drying, the timber will undergo a further inspection to remove defects and defective timber resulting from seasoning and kiln drying.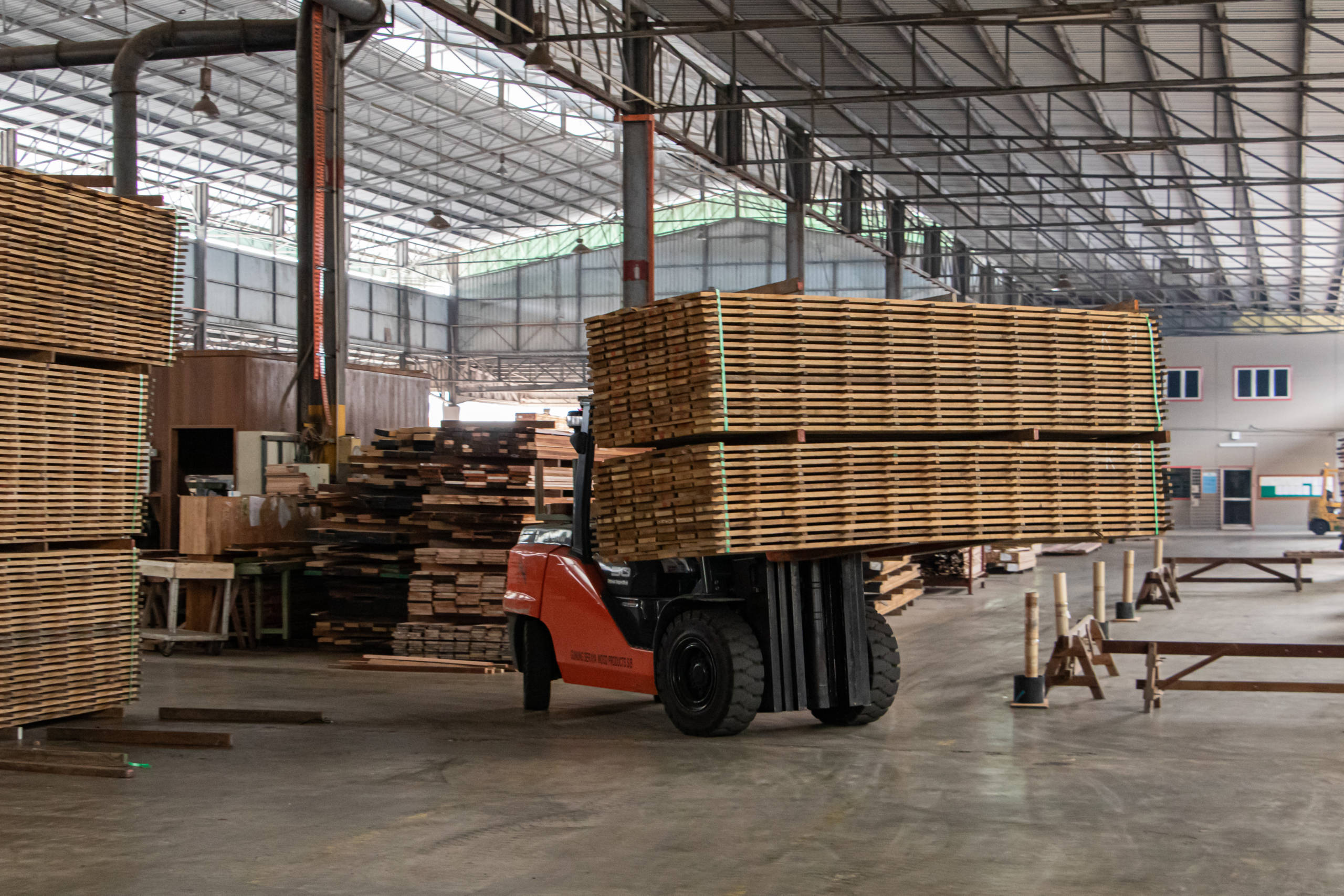 5. Timber Selection & Storage
Once the timber is properly treated and dried, it will be designated for a specific production or otherwise pre-selected in storage ready for production, at anytime.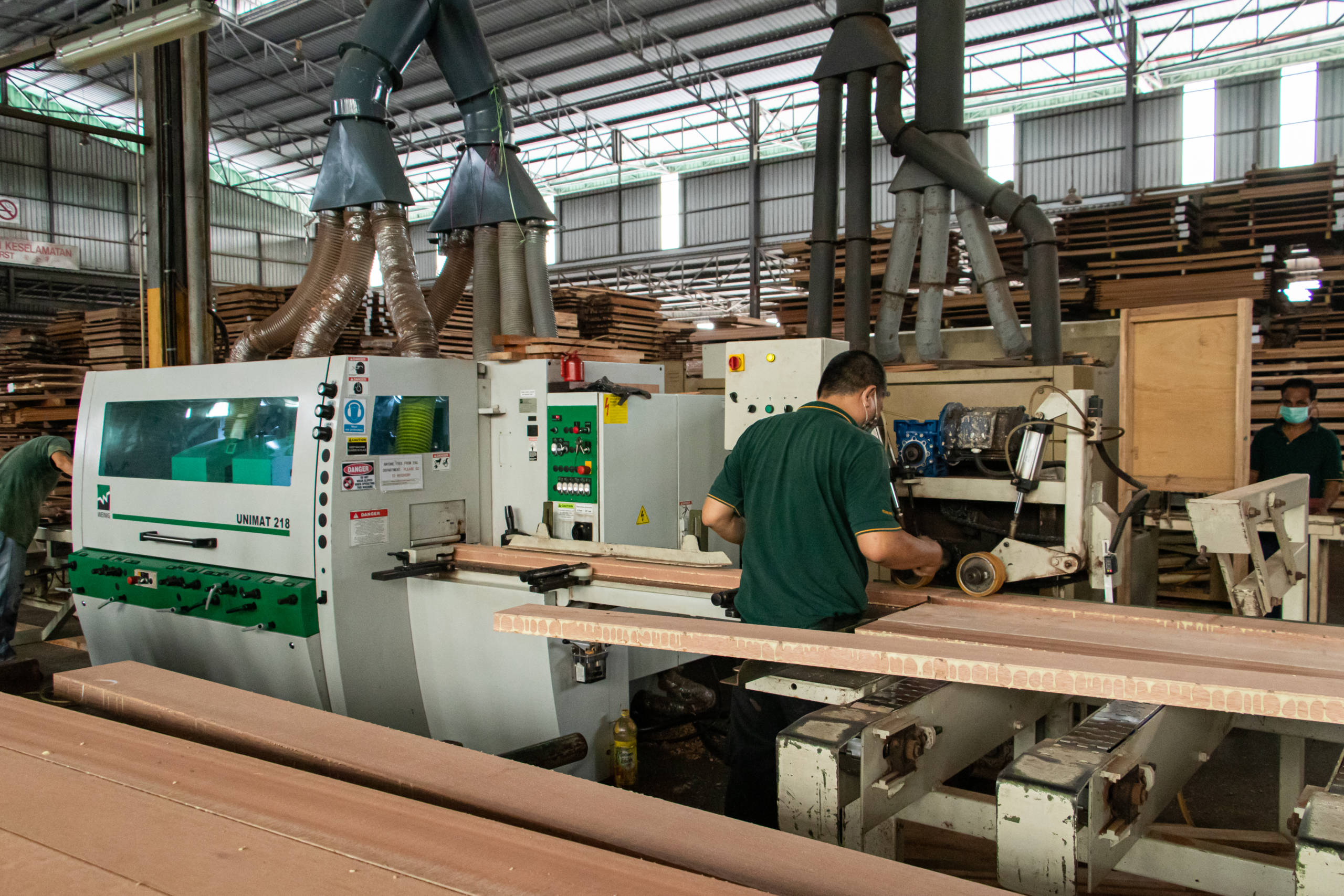 6. Dressing & Blanking
Once the timber is selected for a specific production, it will undergo dressing and blanking to remove the top surface of the wood to ensure a standard thickness and width.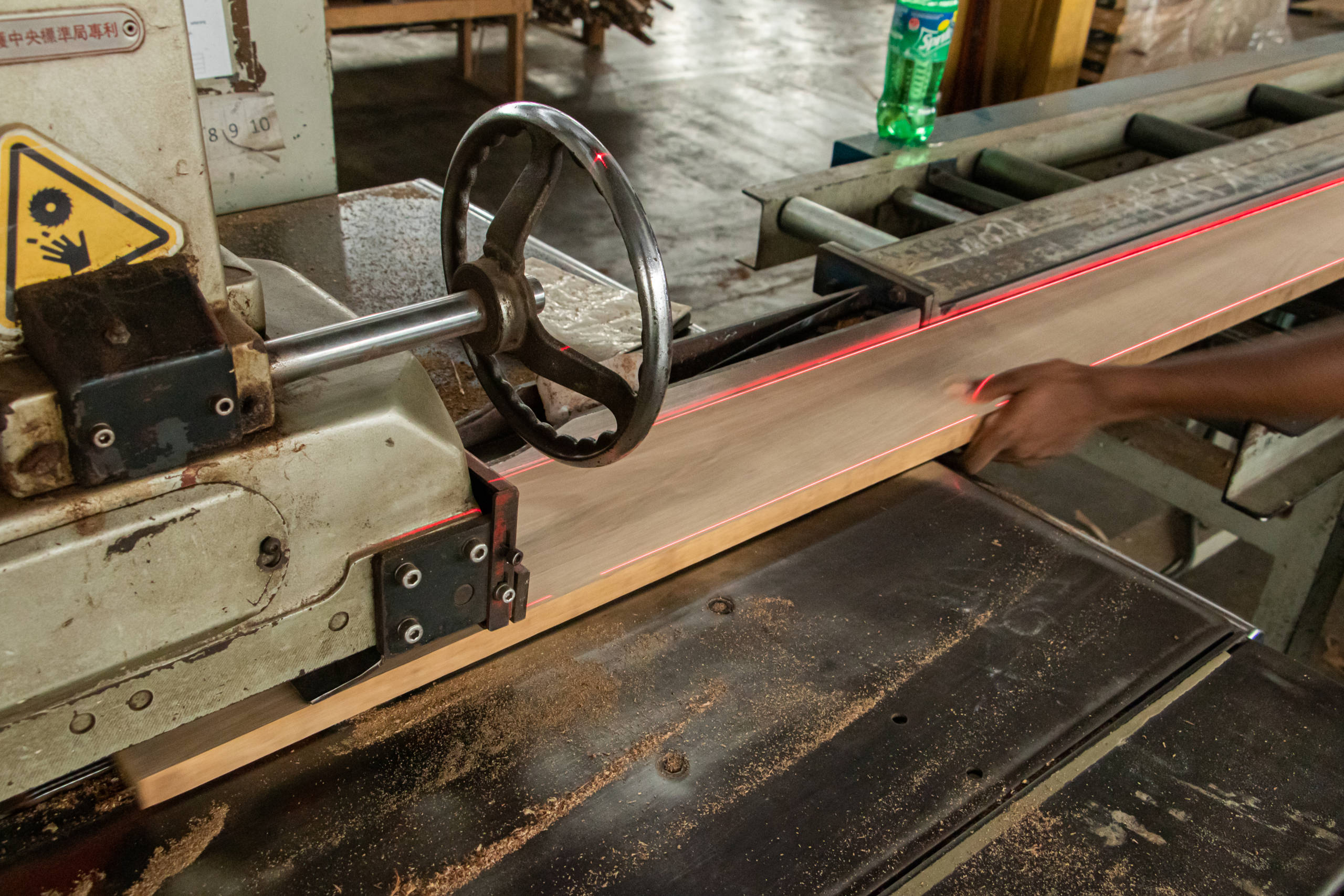 7. Straightening
Where necessary, after dressing and blanking, the timber will be designated for prestraightening to remedy any spring, bending or bowing.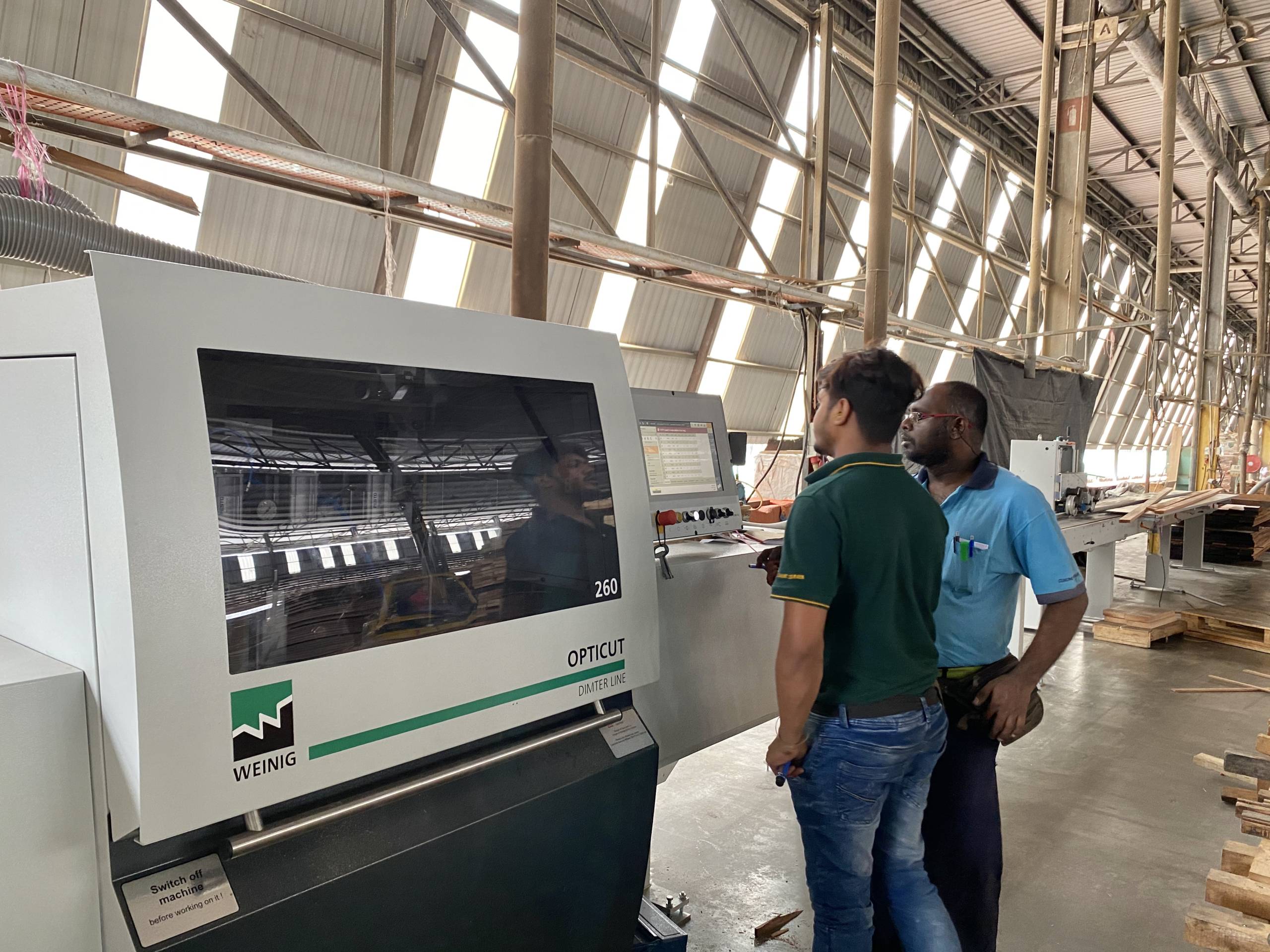 8. Docking & Quality Control
All timber dressed and blanked will undertake docking to give a cleaner and square finish at both ends and to standardise all lengths. And any defects apparent after dressing and blanking will also be removed.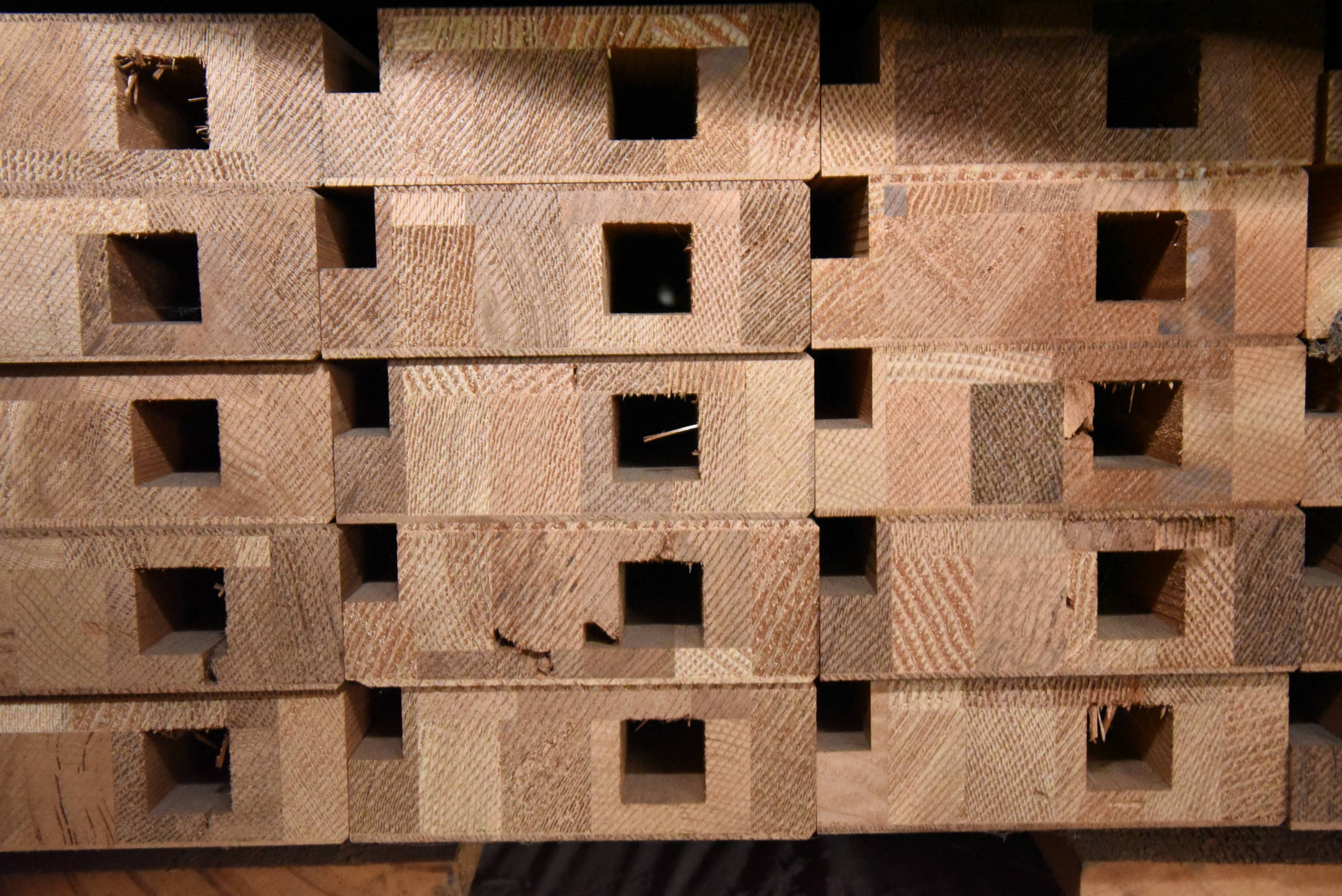 9. Final Machining & Profiling
Once the timber is fully prepared, it will then be taken to machining profiling and where required finishing. Components for lamination would be similarly prepared for its final machining.
Every care is taken to ensure that the final product is of the highest quality and that it meets the expectations of our customers.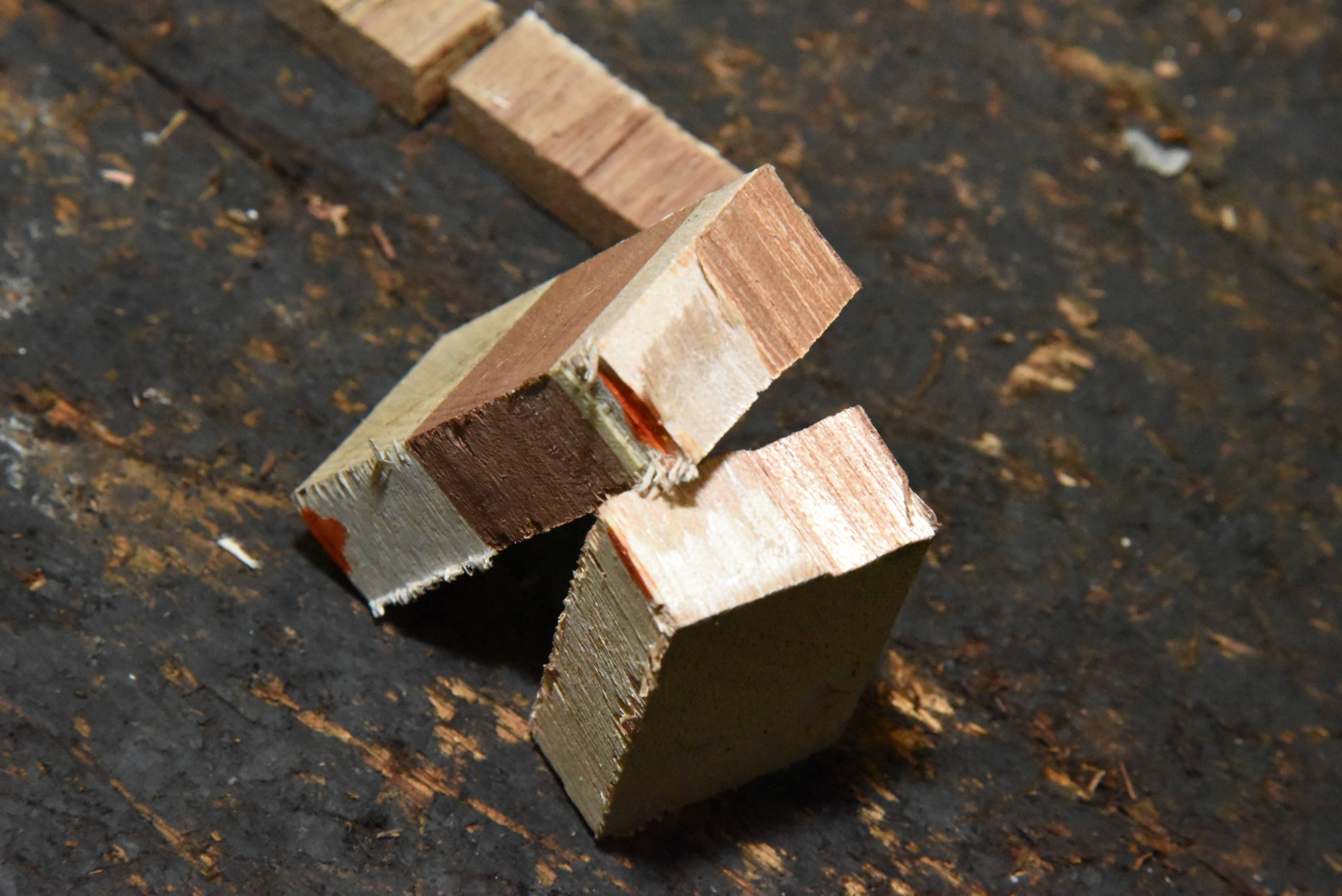 10. Final Quality Inspection
After the production is completed, the timber is brought before yet another independent quality control process to remove any defects from machining, finishing or otherwise. This important process is to ensure that every piece of timber that leaves the mill meets the high expectations of our company and our customers.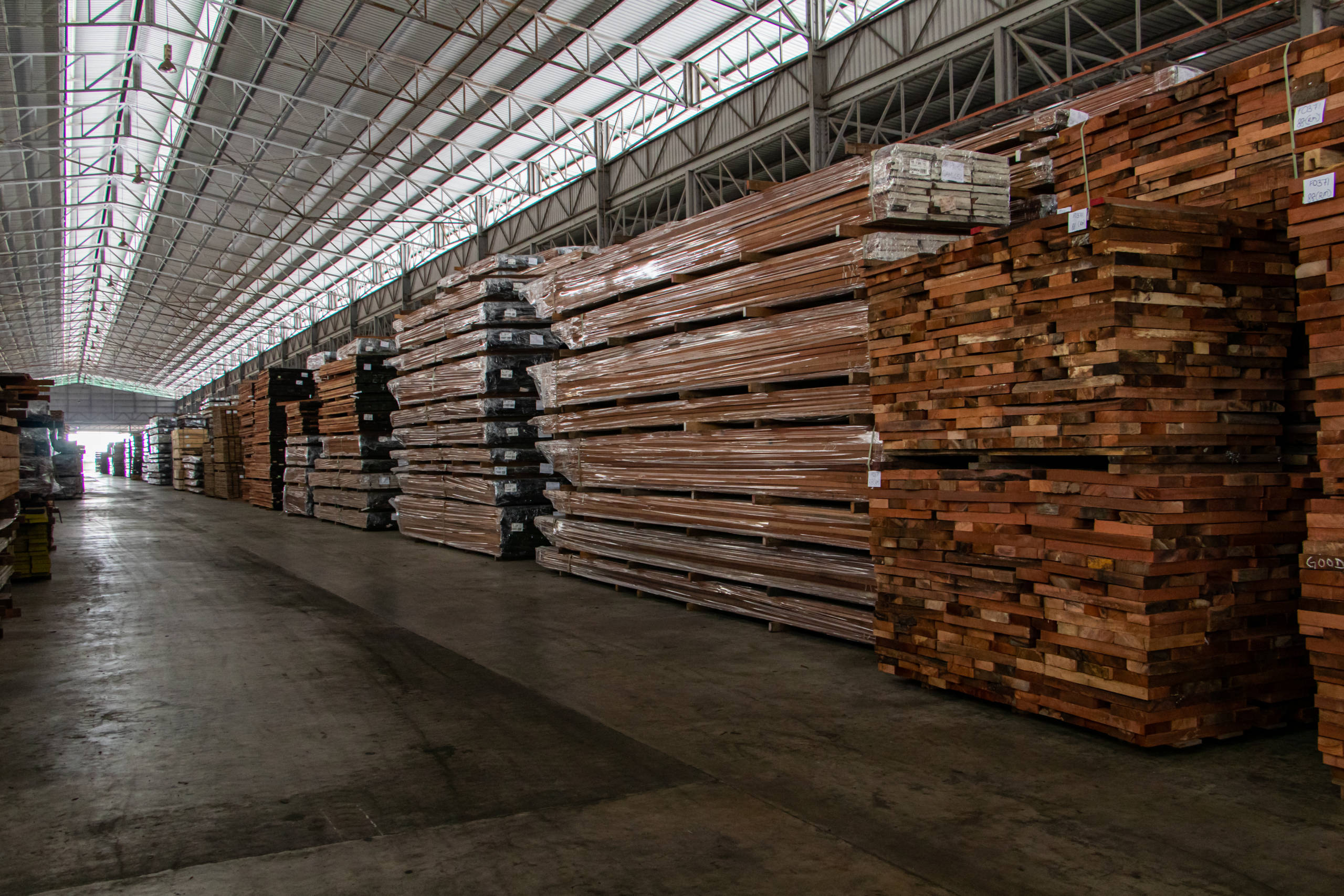 11. Packing & Labeling
After the final quality inspection is completed, the timber is then ready for packing and labelling. For this purpose, we customise our own pellets to suit varying sizes, weight and need for delicate handling of our timber.
Care is taken to ensure that all parcels are properly stacked and packed to enhance rigidity and strength for ease of loading and unloading and to minimise movement during transportation.
Using high-density plastic wrapping to prevent water damage, steel and polyester strapping to ensure a tight and strong finish, clear and legible labels, the timber parcel is very presentable not just to our customers but to customers' customers as well.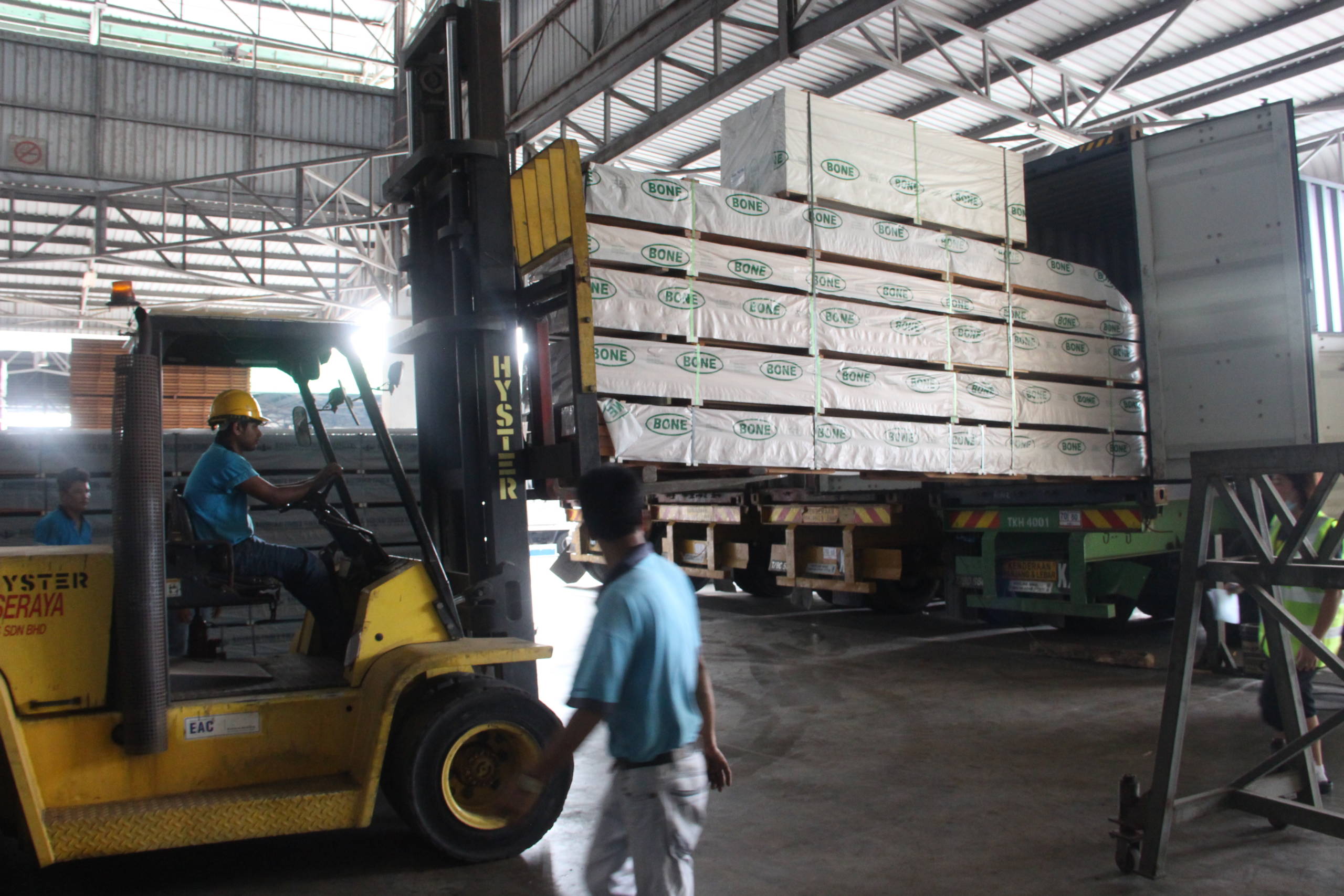 12. Container Loading
Once a timber parcel is ready for shipment, it is inspected by Officers from the Malaysian Timber & Industry Board and subsequently loaded into the container to be fumigated (where necessary) and sealed within our premises. That same parcel carries with it our reputation for quality timber mouldings and quality presentation.
The forest has been all things to all people…
A food source.

A shelter.

A medicinal resource.

A getaway for recreation.

A carbon sink.

A research laboratory.